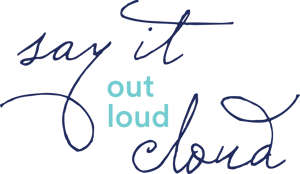 My Story
1. Open the Voice Memos app on your iPhone, or the Voice Recorder app on your Android.
2. Record a response to the following questions. Skip any questions you don't feel comfortable answering. Please keep each answer to 30 seconds or less.
What is the weather like in your head today?

What is the most irrational thought you've had that has made you angry, anxious, or depressed?

Is there a specific memory that helps ground you when you are dealing with stress, anger, or anxiety?

What is the most effective thing you can do to release emotional energy and how does it help?

What is an unhealthy way you cope with mental health issues and what is a healthy way to cope?

What are the things that make you feel hopeful about your future?

What would be on your mind's "Relax" playlist?

What color is your mental health? Why?
3. Send your recording to mystory@strongerthanstigma.org.